When You Need Wine Cans Manufactured
Wine can manufacturing you can trust to protect your wine and increases consumer sales.
For quite a long time, canned wine was a non-class, so after some time it gradually moved into a trend, today it qualifies as an undeniable wine classification that keeps on developing. Nielsen reports off reason canned wine deals for the 52-week time frame finishing June 15, 2019, has risen 69% from the earlier year, adding up to $79.3 million in deals up until this point. "Providers, merchants, retailers, and above all purchasers (particularly more youthful customers 21+), are proceeding to warm up to, and acknowledge canned wine designs. Canned wines are more conspicuous consistently, and the information recommend this will be an enduring pattern, not a craze," clarifies Danny Brager, Nielsen Corporation.
Why The Can
Seeing the accomplishment of the developing canned wine (and wine can manufacturing) class, numerous makers have chosen to dispatch their own marks. Stoller Family Estates has assumed a significant part in Willamette Valley wines for quite a long time. In 2018, in a choice to deliberately isolate their brands, "Canned Oregon was conceived from the possibility that wine should supplement a functioning way of life, wanting to the feeling of experience and probability evoked by Oregon," shares Gary Mortensen, President Stoller Wine Group.
Napa Valley's Sans Wine Company tried to extend the class to incorporate premium wines. Dispatching in 2015, Sans produces their wines from naturally (some confirmed) cultivated grape plantations, utilizing just tempered steel aging and maturing, feeling oak overwhelms canned wines, accepting this permits the genuine articulation of every grape, grape plantation, and AVA to be completely communicated. Our commitment is "exceptional wines bundled in jars—grape plantation explicit, assortment explicit, vintage dated wines," clarifies Gina Schober, Co-organizer, Sans Wine Company, including, "We have discovered when tasted dazzle, our wines stand their ground against packaged wine, nobody can tell our wine was poured from a can."
WINE IN PORTABLE, 250ml SINGLE-SERVE PACKAGING
Head Image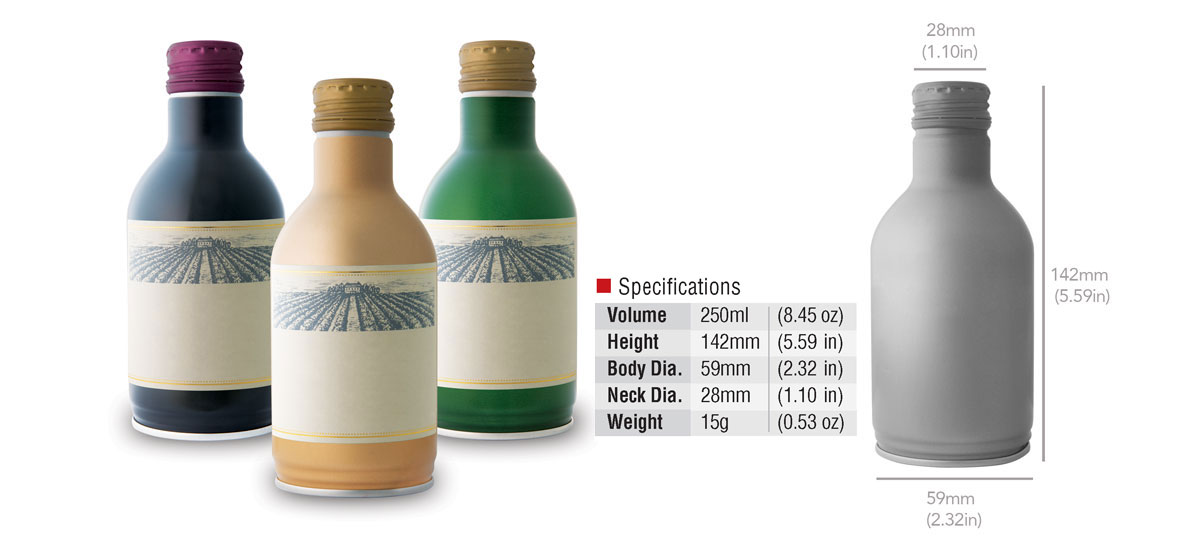 What makes our wine can truly revolutionary?
Start with the shape, finish with the cap
Single serve wine can with unique contour shape resembling a traditional glass wine bottle
Consumer easily identifies the contents as wine related rather than confusing it for soda or beer
Proprietary laminated film specially designed for prolonging product freshness and taste. Unlike spray-on internal coatings our film is a part of the aluminum coil from the start, ensuring the best protection for your wine.
Fully re-sealable premium screw cap allows consumer to sip and go at their own pace
Use your existing wine label to immediately brand the wine can
Shrink label also available for all-over contemporary look
TTB approved 250ml size for 2, 3, 4, & 6 packs of wine
100% infinitely recyclable aluminum
Lightweight, highly portable, non-breakable
Light proof and airtight protection for your wine products
Perfect amount for one, but still enough to share
Approved filler audit performed by Somec with Daiwa Can; wine analysis performed by third party lab
Wine Can Manufacturing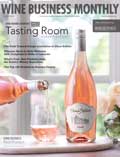 Industry Coverage
Moving Wine Beyond The Beer Can