Glass Industry Proprietary Products OEM
Somec is known for its innovative products to vastly improve the surface processes of glass manufacturing, helping you create those perfect, unique, consumer ready products in the packaging industry's premier material, glass.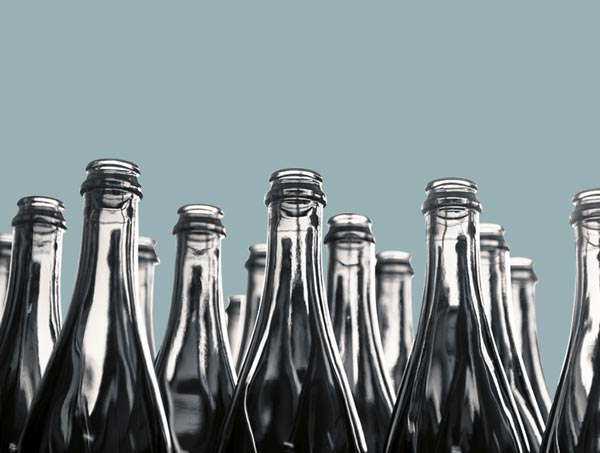 AP-5®
AP-5® Cold-End Glass Coating Systems provide your glassware with the protection needed to reach the consumer intact and scratch-free. The system applies a thin coating of AP-5 food-grade kosher fatty acid complex to glassware as it emerges from the annealing lehr. The ware passes through the heated AP-5 Vapor Hood on the lehr belt, where vaporized particles of AP-5 settle onto the exterior surface of the glass. AP-5 bonds quickly to hot glass in an extremely thin film that dramatically lowers glass's coefficient of friction. It's the best "life insurance" your glassware could receive as it significantly reduces glass breakage and scratching. The AP-5 system is also used by PET bottle manufacturers. Untreated PET surfaces will grip as containers move together on conveyor belts. The AP-5 system increases their conveyor mobility and reduces jam-ups and downtime.
Product Bulletin
AP-5® Vapor Hood
Somec also provides vapor hoods for the mist application of AP-5, as well as replacement parts for all of our current and former vapor hood models.
HIPAK®
HIPAK® Glass Mold Release gives you better performance from your glass forming equipment –and better glassware. Simply spray HIPAK lubricant on the glass-contacting surfaces of your forming machine tooling. This water-based material consists of special binders and high temperature release agents. The resultant solid coating is extremely smooth and abrasion resistant. Molten glass will not adhere to HIPAK's durable, solid film coating. Hipak also inhibits rusting during storage. The result: you get containers with excellent, contamination-free surfaces. Using HIPAK also means you need to swab less often and tooling is easier to clean. That increases your productivity and tool life.
Product Bulletin