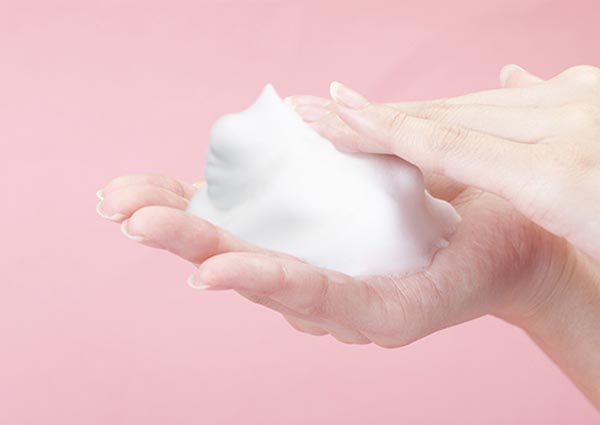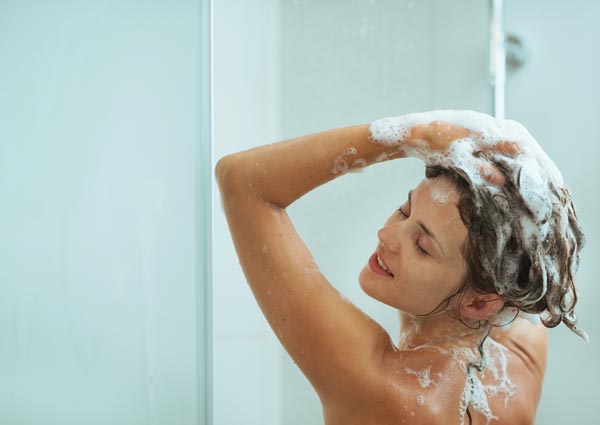 Premium Packaging Quality for a Premium Product 
Thickest Foam & Easiest Rinse Make Our Foamers Consumer Favorites
Foam with amazing thickness and volume, unlike anything else available for the North American personal care market. Our unique pump foamer is the leading market share foamer in use in Japan, a country known for its high quality of personal care, beauty, health care, and pharmaceutical products. Many major personal care brands known world-wide are using our foamers in Japan and other Asian countries. What makes our foamers so beloved by consumers is the lightness and volume of the foam are matched with an unparalleled ease of rinse. So consumers don't waste time scrubbing excess product off of their hands or bodies. This quick rinse feature with such thick foam is engineered through the use of multiple internal meshes inside the foamer to whip up the product with extra air, resulting in a luxurious light foam that is gentle on the skin. In the age of Covid19 the quick convenience of our foamers encourages all ages to wash frequently and quickly. No fuss!
Super high foam means brands can use less product
This multiple mesh system allows you to use only 80% of the same amount of product to get 100% of the volume with a higher retail price.
Smooth, effortless pump action means less force and a consistent amount of foam each and every time.
Consumers prefer our high volume foamers as the push action is a little easier than the push required for a standard low-foam foamer.  Thoughtfully designed so that the consumer can hold standard bottles with foamers in one hand and engage foam with only one finger/thumb from that same hand for those times when washing or styling where the second hand is needed to be free. Easy to use even when the other hand is occupied. Great match for adults as well as children and the elderly. Perfect for hand soaps, baby soap, shampoos, and styling mousses and creams.
Smooth sliding lasts longer for greater durability
Still sliding smoothly after 1,000+ pumps – Great to enact a refill system. Currently in-wide use in commercial applications in hotels, hospitals, businesses, and schools. Consumers also can establish a refill system for their personal use.
Somec's customer-oriented approach
Our technical engineers partner with you to perfectly match your product formula with the appropriate mesh foamer. The Result, a customized solution of foam density & output.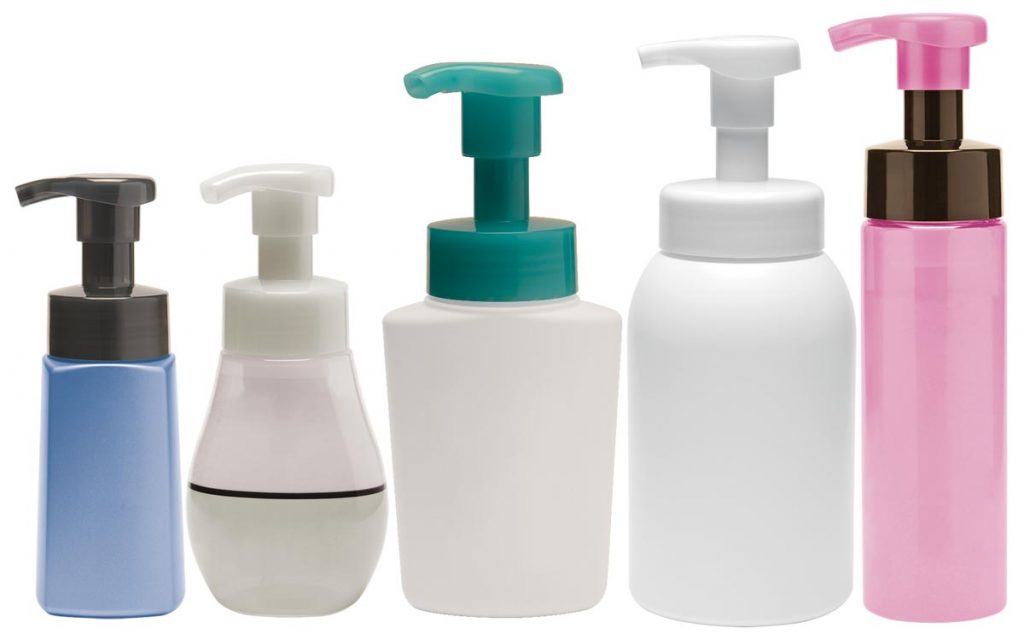 A variety of eye catching shapes, colors and sizes!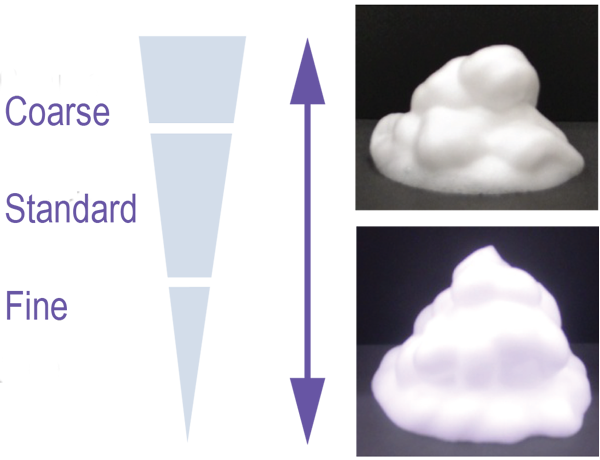 A Better Formulated End Product
One-push convenience
Even foam coverage
Rinses off easily, less water usage
No liquid spill – conventionally dispensed liquid can spill from the palm, foam will not
Many mesh selections for varied and customized foam density levels

Smaller sizes with caps available for Cosmetic & Pharmaceutical applications